Mobile Banking
A service that enables you to transfer money from one bank account to another instantly, 24 x 7 x 365
You can send money to a beneficiary account from anywhere in India from your mobile phone.
The money can be withdrawn by the beneficiary from his/her bank account or any ATM Machine.
Once the transaction gets completed the remitter and beneficiary will get an sms confirmation of transaction immediately.
Mobile App
Download the latest version of TJSB Smart Money from Google Play Store/Apple App store. Get yourself registered and set your MPIN for further transactions.
Along with remittance of funds, balance enquiry, equiry of last 3 transactions you are set to get the following benefits :
Secured login with Touch Id or Face Id
Safeguarding Cheque Transactions through Positive Pay
Secure Cards through Manage Card option
Easy Bill Payments through Bharat Bill Payment
ATM & Branch Locator
Loan & Fixed Deposit View
Utility Bills Payments through TJSB Mobile Banking
TJSB Mobile Banking offers you instantly utility bill payments at your fingertips. Using TJSB Mobile Banking you can pay following Bills:
Immediate Payment Services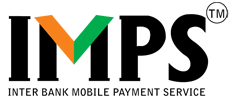 Major Banks in India are members of Immediate Payment Services.
To Know live banks on Immediate Payment Services, click following link https://www.npci.org.in/what-we-do/imps/live-members
If in case of incomplete financial transactions through Mobile Banking, Bank will reverse the funds into Customer's account within 3 working days. If not reversed, Customer has to submit a complaint letter to branch or mail the same to

mobile@tjsb.co.in
Then Bank will raise chargeback to the merchant's bank and reversal or confirmation of charge back slip at the Bank's end may take 5 working days.
The procedure is as per Immediate Mobile Payment System / National Payments Corporation of India rules.
Customers using dual SIM mobiles should register both the mobile numbers.
Customers should quote branch / account no. / registered mobile number of the complaints if any.
Do's
Download application through valid platforms like google play store, app store etc.
Make sure you login and initiate mobile banking transaction in complete privacy
After completing transaction, make sure you logged out of application successfully.
For every transaction, you will receive sms alert to your registered mobile number. If you find any unauthorized mobile banking transaction in your account, please take up with your branch immediately.
Review your account statements frequently to check for any unauthorised transactions.
In case of any failed transactions, please take up with your branch/send mail from your registered mail id to mobile@tjsb.co.in
Change your mobile banking application passwords (MPIN &TPIN) frequently.
In case your mobile phone is lost / stolen, please de register your mobile banking immediately through base branch (or please contact our contact centre).
Don'ts
Please do not share your passwords / do not store it in your Mobile handset.
Never let anyone see you entering your application password (MPIN/TPIN).
Don't transfer funds without due validation of the recipient, as funds once transferred cannot be reversed.
Never use application password (MPIN/TPIN) that can be easily guessed Ex: 1111/2222/1234/ Birth year, mobile number/telephone number.
Don't install and use mobile banking application in someone else device.
TJSB Bank does not make calls, asking for your Mobile banking passwords. If any caller pretends to be from our Bank / Contact Centre, please do not entertain such requests as they are fraudulent entities.
Avoid using unsecured, unknown Wi-Fi networks. Never access Mobile Banking application on unsecured public Wi-Fi.
To register for Mobile Banking, please download the below listed form and submit it to your nearest branch.